100% Satisfaction Guarantee
Target Pressure Cleaning Inc. provides residential clients in Lakeland, Florida and all of central Florida a wide variety of services to meet your needs. We offer a complete inspection, evaluation and estimate on any property without cost or obligation. We give top notch service at competitive pricing with 100% satisfaction guarantee.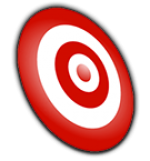 100% Satisfaction Guarantee
List of Residential Services
Executive Homes – Pool Decks – Pool Cages – Screen Rooms – Driveways – Rust Stain Removal – Sidewalks – Fences – Wood Deck Restoration – Gutter Clean-Out – Paver Cleaning – Boat Docks – Paint Prep – Painting – Brick Cleaning – Patio Furniture

Professional Quality Services
Executive Homes
Shopping Plazas
Gas Stations
Gutter Clean Outs
Wood Deck Restoration
Restaurants/Banks
Heavy Equipment
Pool Enclosures
Cloth Awnings
Patios/Pavers
Prep For Paint
Pool Decks
Driveways/Sidewalks
Fencing/Exterior Walls
And More

High Reach Capabilities, Hot/Steam or Cold Water Cleaning!
Target Pressure Cleaning Inc. Offers Low Pressure, No Damage Solutions!
Mention our Website and get 10% DISCOUNT